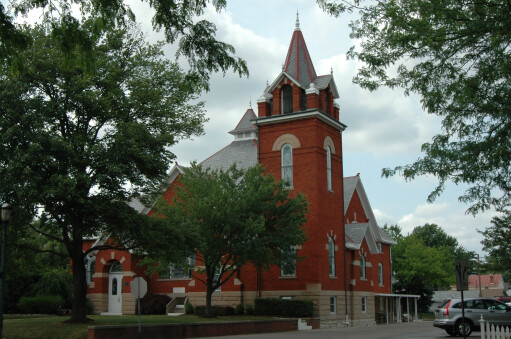 Sunday Morning
We are happy that you would choose Groveport UMC to be your spiritual home.
Our worship time is at 10:30 am.

Sunday School classes meet at 9:30 am.
Adult
Serendipity Class

Youth
High School
Grades 6 - 8
Children
Grades 3 - 5
Grades kindergarten - 2
Nursery and Preschool
Child care is provided for children ages one day old to four years old in our nursery.
However you arrive at church, you will be warmly welcomed.
Our worship is mostly traditional and sometimes our pastor will wear a robe.
We mostly sing familiar hymns with occasional praise music.
People dress fairly casual, but some will wear a tie or dress.

Groveport UMC On the phone
Church: (614) 836-5968
Groveport UMC On the street
512 Main Street, Groveport, Ohio 43125

Groveport UMC On the web
Website: GroveportUMC.org
Facebook: facebook.com/GroveportUMC
Twitter: twitter.com/GroveportUMC
Church email:
Pastor's email: